AS WE HEAD to the polls on November 8 to determine our next president, as well as vote on many federal, state, and local officials and amendments, it's important to remember two things:
1. Someone must lose.
2. No matter who wins (or what passes), you can still make your voice heard.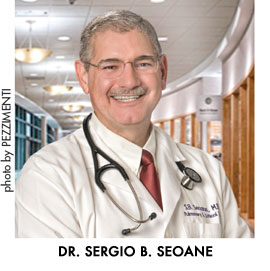 Making our vote count only starts at the polls. Beyond that, we must continue to advocate for what we believe will bring about positive change.
Besides being informed about issues that affect how we provide quality patient care, another way to "make your vote count" is to become involved in advocacy organizations, such as the Polk County Medical Association (PCMA). The PCMA is an important advocate for physicians, made up of doctors who promote a high standard of care as well as the quality and accessibility to healthcare in Polk County. If you are not a member of the PCMA, then we'd like to invite you to join. Some of the many benefits of membership include the following:
• Physician referrals
• Medical malpractice discounts with The Doctors Company
• Ongoing relevant communication
• Access to CME programs
• Workers compensation insurance benefits
• Complimentary socials/dinners
• Strong PCMA physician representation in the Central Florida Health News and Central Florida Doctor publications
• Listing advantages in the annual Central Florida Physicians Directory & Medical Professionals Guide
• Physician and medicine advocacy at all legislative levels
Other news you'll read about in this edition includes the business community update, which will help you stay informed on how our medical industry in the region is growing and changing. I encourage you to reach out for more information, either on our website (polkcountydoctors.com) or by phone at (863) 644-4051.
SERGIO B. SEOANE, MD
Family Practitioner and Pulmonary Medicine Specialist, Lakeland
President, Polk County Medical Association