THIS SUMMER has been a busy one for Central Florida hospitals, clinics, and healthcare provider offices. As always, the ideology is to provide Central Florida patients with excellent care. Here are some of the ripple effects of happenings at local health businesses near you:
BOND CLINIC
Winter Haven's Bond Clinic is growing again. They welcome Jorge Torres, MD, who specializes in internal medicine. Also new to Bond Clinic is Pamela Reyes, MD, who also specializes in internal medicine. Additionally, Bond Clinic will hold its 12th Annual Diabetes Health Fair on Saturday, November 14, from 8 to 11 a.m., at its downtown Winter Haven campus.
FLORIDA DEPARTMENT OF HEALTH IN POLK COUNTY
The Florida Department of Health in Polk County announced that Director Dr. Ulyee Choe, a Polk County Medical Association member, will step down from his role effective September 1. He will continue to fulfill the DOH's mission to improve the health of all Floridians in his new role as the director of DOH-Pinellas. The change will allow him to work closer to home and spend more time with his family.
The DOH also announced that Dr. Joy Jackson, also a PCMA member, has been officially appointed as the new director for both DOH-Polk and DOH-Hardee. Since 2012, Dr. Jackson has served as the medical director for DOH-Polk and as the medical director for Lakeland Volunteers in Medicine. She is board-certified in internal medicine and has worked as Chief Medical Officer and Interim Vice President of Medical Affairs for Lakeland Regional Medical Center.
GESSLER CLINIC
Gessler Clinic has started a new "Extended Hours Clinic," held Monday through Thursday from 5 p.m. to 8 p.m. Located in the Annex next to the Main Clinic on 1st St N in Winter Haven, the new Extended Hours Clinic is open to new and established patients; the clinic can be reached at (863) 298-3276. Additionally, Gessler Clinic welcomed two new physicians at the beginning of August. They were Rakesh Choubey, MD, interventional cardiology and Vriti Advani, MD, general surgery.
LAKELAND REGIONAL HEALTH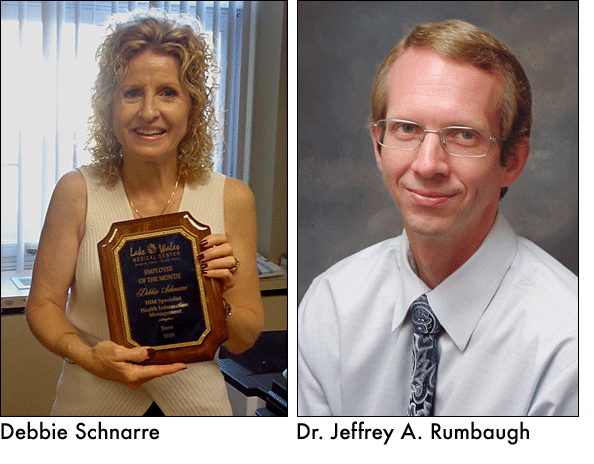 Lakeland Regional Health enjoyed a plethora of openings, awards, and new developments this summer. Many healthcare professionals among their ranks were promoted. John J. Singer IV, MBA, has been named director of cancer services of the Lakeland Regional Health Cancer Center. Dave McClintock has been named director of Business Informatics. Dianne Sheffield, BSN, RN, has been promoted to manager for Invasive and Non Invasive Cardiology. Kim Walker, BSN, has been promoted to manager of the 5 East Trauma Unit. Lastly, Mark Cook has been named manager of Business and Financial Systems.
Lakeland Regional Health also saw some exciting developments and grand openings. Lakeland Regional Health Medical Center has joined with Nemours Children's Hospital of Orlando to provide expanded pediatric specialty care to the children and adolescents of Central Florida. Patients will benefit from highly specialized pediatric care and services. The new relationship will be advanced when the Pavilion for Women & Children opens in 2018 on the Lakeland Regional Health Medical Center campus.
Additionally, The Bannasch Institute for Advanced Rehabilitation Medicine was opened with a celebration on Monday, August 24. The state-of-the-art, 32-bed unit located on the sixth floor of the Lakeland Regional Health Medical Center campus provides personalized care for patients with conditions such as stroke, brain injury, spinal cord injury, major multiple traumas, and neurological issues. Patients will participate in intensive therapy programs, benefit from the latest technologies and evidence-based industry best practices, and enjoy state-of-the-art facilities.
In awards and accreditations, the director of Imaging Services at Lakeland Regional Health, Ben Smith, MBA, CRA, RT(R), RDMS, RVT, RDCS, has earned an Award of Excellence from the Association for Medical Imaging Management. He was one of five in the nation honored. Additionally, after a rigorous evaluation process, Lakeland Regional Health Cancer Center's Breast Cancer Program has been re-accredited through 2018 by the National Accreditation Program for Breast Centers (NAPBC), overseen by the American College of Surgeons. Lastly, Lakeland Regional Health was recognized as one of six hospitals in the nation to earn the "Most Wired Advanced" designation, as announced Thursday by the American Hospital Association's Health Forum and the College of Healthcare Information Management Executives.
LAKE WALES MEDICAL CENTER
There were many employee happenings at Lake Wales Medical Center. In August, they announced their quarterly awards recipients. The recipients were Finance Director James Gory, who was named Manager of the Quarter; Brittany Rassel from Rehabilitative Services, who was named Employee of the Quarter; and Dorothy Arthur, who was named Volunteer of the Quarter. Also, Glenna Wilkerson from the Surgical Care Unit, received the Patient Satisfaction Award for the quarter, and General Surgeon Dr. Snehal Patel was awarded the Physician-Patient Satisfaction Award.
Additionally, Debbie Schnarre, HIM specialist in Health Information Management (medical records), was named Lake Wales Medical Center Employee of the Month for June 2015.
Lastly, the Lake Wales Medical Center Gift Shop Auxiliary honored three volunteers who recently retired after many years of service to the hospital gift shop at a luncheon at Lake Ashton Grille on July 30. The volunteers honored were Martha Carter, Robert Cramer, and Barbara Reeves, who volunteered nearly 25,000 hours combined!
WATSON CLINIC
Watson Clinic has enjoyed many developments over the summer. In workforce news, Watson Clinic welcomes three highly trained specialists to the team. Daynet Vega, MD, who specializes in the diagnosis and management of epilepsy, will offer comprehensive neurologic care at the Watson Clinic's Main location. Additionally, pediatrician Sheena H. Tonkin, MD, will offer comprehensive pediatric care as part of the team at Watson Clinic's south location. Lastly, urgent care specialist Joseph E. Dessent, DO, will see patients at the Urgent Care department at Watson Clinic's Main location.
Watson Clinic also welcomes two new nurse practitioners. Erica Ford, ARNP-C, will provide primary care services to patients of Dr. Agustin R. Tavares, an internal medicine specialist, and Irina Carranza, ARNP-C, will offer care at the dermatology practice of Galina Shistik, MD, in the Bella Vista Building.
In new medical developments, Watson Clinic is proud to announce that two of their cardiologists, Douglas G. Ebersole, MD, FACC, and Neal G. Kavesh, MD, FACC, are the only specialists in Central Florida to offer implantation of a new device designed to decrease the risk of stroke in patients with atrial fibrillation. Known as the Watchman, the device is implanted in a procedure that's currently offered at less than 100 hospitals nationwide. Additionally, Watson Clinic also congratulates neurologist Jeffrey A. Rumbaugh, MD, PhD, on co-authoring a study on significant findings on HIV-associated neurological concerns and published in Neurology Clinical Practice.
WINTER HAVEN HOSPITAL
There were many new additions at Winter Haven Hospital over the summer. In August, the Hospital's new innovative Breast and Imaging Center opened its doors and began scheduling patient appointments. The state-of-the-art facility provides a comprehensive range of diagnostic imaging services, including 3-D and Digital mammography, bone density scans, X-ray and Stereotactic and Ultrasound breast biopsy. The Breast and Imaging Center offers a private entrance on the northwest side of Winter Haven Women's Hospital.
Additionally, Winter Haven Hospital continues to offer an extensive array of events and support groups. August saw a presentation on 'Total Joint Replacement,' Happiest Baby and Childbirth classes, support groups for a number of concerns, and much more.
Lastly, Winter Haven Hospital announced two retirements. Susie Hart, director of Winter Haven Women's Hospital, retired on July 31; she was succeeded by Jennifer Richards, RN, BSN, MSN. Kathy Hayes, executive director of Behavioral Health at Winter Haven Hospital, retired on August 28, 2015.
CREDIT
report by ERIKA ALDRICH