Mental illness, be it depression or any other behavioral disorder, effects millions of Americans daily. It is real, and if not addressed in the early stages, these health ailments can be devastating to a person's physical health in addition to being detrimental to their state of mind.
Because of their nature, the conditions of the mind have historically been a delicate topic. Over the past few decades, however, awareness and caring medical physicians have helped to make these health issues more transparent in our society. Thanks to this increasing awareness of available help and resources, more people feel comfortable about coming forward and seeking out medical help.
In this edition of Central Florida Health News, we're addressing important topics that affect your mental health. You'll be able to find out more about the role your genetic heritage plays in the likelihood you might be at risk for the disorder. We also discuss ways that you can lessen the blow of depression, and how to recognize it early in you or a loved one.
Besides clinical depression, we address certain social situations that might contribute to a mental illness.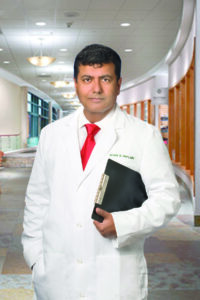 Unfortunately, some of our young people are victims of cyberbullying, and in severe cases around the country, we've seen teen suicides occur from this form of abuse. I encourage you to take the Central Florida Health News quiz, and find out how you can prevent and detect cyberbullying for your child.
On a side note, we have an important update from Dr. Ulyee Choe, the director of the Florida Department of Health in Polk County and a PCMA member, on Florida's rabies report. Make sure to read these important safety reminders to make sure you and your family are taking the proper precautions.
Sincerely,
Arvind B. Soni, M.D.
Director of Radiation Oncology
St. Joseph's Hospital, BayCare Health System
President, Polk County Medical Association