As part of its continued health education and awareness efforts, the Polk County Medical Foundation is holding a Citizen CPR event, where attendees will be able to learn about a life-saving technique—hands-only CPR. The Citizen CPR event will be held on Thursday, September 19 from 6:00 to 8:00 p.m. at Grasslands Country Club in Lakeland. The event is FREE to all Polk County residents, who are asked to reserve a seat by calling our office. Don't forget to share this event with your patients or office staff.
Also, the Polk County Medical Foundation's Third Annual Casino Night Fundraiser is coming up next month on October 12 from 6:30 to 10:30 p.m. at the Lakeland Yacht and Country Club. As our largest fundraiser of the year, Casino Night benefits the education efforts of the organization as well as funds the continued operation of We Care of Polk County. The non-profit program consists of a group of volunteer physicians who provide much-needed specialty medical care to low-income and uninsured residents for free.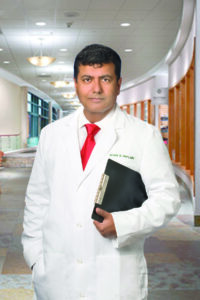 The event promises to be bigger and better than last year's festivities, which will include a silent auction, lively music, excellent food, traditional casino games (played with fake currency), and a drawing for the car raffle, where one lucky recipient will win a 2013 Hyundai Elantra GLS.
If you are not a member of the Polk County Medical Association, then I encourage you to consider joining. As a physician of Polk County, it is essential for us to stand together in our efforts of providing the highest quality health care to the members of the community, and being an active member of the PCMA is one way to achieve this goal.
If you have any questions about membership, or would like more information about the above events, please contact our office at (863) 644-4051.
Arvind B. Soni, MD
President-Elect, Polk County Medical Association