FEBRUARY is not just known for cupid and Valentine's Day, but in the medical community, this time of year is set aside to emphasize another matter of the heart. Right now we are participating in a national initiative called American Heart Month.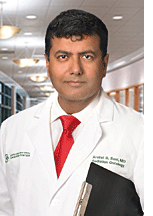 Plus, February 6 is National Wear Red Day, a part of the American Heart Association's Go Red for Women campaign to raise the issue of heart disease and stroke among females. These are not issues to be taken lightly: one in every three women die from it every year. What makes this statistic even more tragic is because in many cases it is a preventable disease.
So, Central Florida Health News magazine and the Polk County Medical Association are doing their part to help save the lives of local woman and residents who are at risk for this life-threatening health issue. If you'd really like to "show someone the love" — as they say — then share this magazine with them. Every edition is full of useful stories for how to live a longer (and healthier) life.
In addition to these important topics, Dr. Ulyee Choe, the director of the Florida Department of Health in Polk County, has authored a very informative article (here) on the reasons to quit smoking. If you're having trouble finding your "inner quitter," then perhaps some of these revealing statistics will inspire you to make a change for the better.
Last, but not least, I'd like you to save the date for a special event coming up on April 11. The Polk County Medical Foundation is partnering with Citizen CPR to bring you an educational and informative hands-on seminar that is free and open to the public. The event will be held at the Good Shepherd Hospice facility located at 3450 Lakeland Hills Blvd. in Lakeland, beginning at 9 a.m. For more information or to register, please call (863) 644-4051.
Sincerely,
Arvind B. Soni, MD
Director of Radiation Oncology
St. Joseph's Hospital, BayCare Health System
President, Polk County Medical Association