AS THE NEW YEAR begins, many people make resolutions in hope that the next year is better than the last. Making a resolution is admirable, but keeping the goals simple, reasonable, and enjoyable will help you achieve them.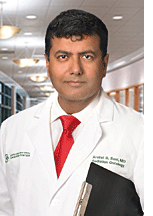 In this edition of Central Florida Health News, we discuss how involving your physician in your weight-loss goals can help guide you through the challenging process. Eating better, losing weight, helping others, and exercising are four common resolutions, which can change lives for the better, but not just your own life. In our region and nationwide, obesity is a very real issue that must be addressed. If we do not address it in our own lives, then what kind of example are we being for our children? Beyond just making a promise to eat healthier, exercise, and lose weight, we must resolve to show our youth how important it is to make healthy lifestyle choices now. By doing so, we will not only improve our own lives, but also the lives of our future generations.
This issue of Central Florida Health News has some great features and stories that can help. As always, the physicians of the Polk County Medical Association would like to help you safely keep your worthwhile resolutions.
In addition, you'll read an influenza update from a PCMA member and the president of the Florida Department of Health in Polk County, Dr. Ulyee Choe. In order to protect yourself and your loved ones from the flu, I definitely recommend reading his article and following the medical advice therein.
On behalf of the Polk County Medical Association, I would like to wish you and your loved ones a healthy and prosperous New Year.
Sincerely,
ARVIND B. SONI, MD
Director of Radiation Oncology
St. Joseph's Hospital, BayCare Health System
President, Polk County Medical Association