IN THIS EDITION of Central Florida Doctor magazine, we'll address some of major topics of concern under the healthcare finance umbrella. Some of these topics include HIPAA safety, reducing liability risks, how to help patients navigate their healthcare insurance options, and more.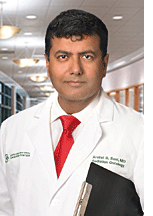 It goes without saying that the Affordable Care Act (ACA) is still a highly influential factor in the state of the healthcare industry. Residents still have until February 15 to sign up for healthcare insurance plans under the ACA at www.healthcare.gov.
But the ACA is not the only influential factor in the healthcare industry's state of affairs. No doubt, in the past year, we've seen several fluctuations and changes in the Medicare and Medicaid system. For Medicaid, the major influence on the system has been the state's decision not to expand the program, leaving some residents in a "gap" (as it's been appropriately dubbed) where certain individuals or families might not qualify for either Medicaid or the tax credits under the ACA Healthcare Marketplace that would provide assistance for the health insurance plans available. For Medicare, there were several changes of note — both good and bad. One of the good developments included a coveted five-star rating from the federal government for one Florida-based HMO Medicare plan, called CarePlus Health Plans, Inc. (a subsidiary of Humana, Inc.), which allows the plan to enroll new members all year long.
As physicians of the PCMA, I encourage you to stay educated on developments that affect your practice of medicine and your patients' health coverage, and remain involved with your PCMA organization.
On that note, I'd like to invite you to join us and become a member of the Polk County Medical Association. If you have questions about how you can get involved and make a difference in the community, please contact our executive director, Jackie Courtney, at (863) 644-4051 or email director@polkcountydoctors.com.
Everyone at the PCMA would like to wish you and yours a safe and prosperous New Year!
CREDIT
column by ARVIND B. SONI, MD
Director of Radiation Oncology
St. Joseph's Hospital, BayCare Health System
President, Polk County Medical Association