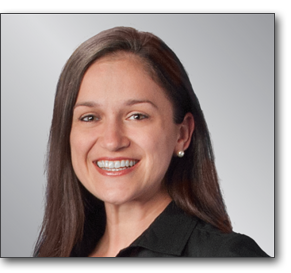 WHAT IS IT that makes peanut butter and jelly, hot dogs, chicken nuggets, and macaroni and cheese the universally-accepted kid food? As a grown adult who came from a non-fish house (it was rarely ever eaten under our roof as a child because my mom doesn't like it, and she was the cook), you would think I would have inherited the dislike toward it. But that's not the case at all. It's quite the opposite of that, in fact. I love just about everything that comes from the sea: all kinds of fish (raw or cooked), shrimp, lobster, crab, oysters, clams, eel, squid — I love it all!
So, naturally, I want my kids to enjoy the bounty from the sea, also, but that's easier said than done. Here are some of my tricks for getting them to eat seafood and really enjoy it:
MONKEY SEE, MONKEY DO
My kids haven't always been sushi lovers, but now every time we go to the store, they ask for it. Why? Because they have seen me eat it (and really enjoy what I'm eating) over and over again. So, naturally, they want to love what I love. Sometimes, getting your kids to try something new is as simple as letting them watch you eat it and wait until curiosity takes over their fear of the unknown.
MAKE SOMETHING NEW FAMILIAR WITH FLAVORS THEY LOVE
Like true Florida kids, my children love all forms of citrus: the sweetness of the orange, the tartness of the lime, and the sour lemon are all flavors that are as familiar (and desired) as macaroni and cheese. So, when cooking up a fish, I try to incorporate these (or other) flavors that they love. If it's a new dish, I also tell them what ingredients are in the fish that they will enjoy to get them to try it. Other flavors they enjoy are salty capers and olives, which are other easy complements commonly found in seafood recipes.
WHEN ALL ELSE FAILS — OUT OF SIGHT, OUT OF MIND
Sometimes kids will not try something just because it doesn't "look" good. I've been there — and I think it's safe to say that every parent in the history of parenthood has been there. So, what I do sometimes to get around this inevitable objection at the dinner table, is conceal it inside a lovely ravioli and familiar sauce. I served lobster ravioli to the kids one night, and my four-year-old asked for seconds! Move over chicken nuggets! We've got a new favorite in town!
So, if you're worried that your young ones are not going to go for seafood, keep to the golden rule: If at first you don't succeed, serve, serve again. Eventually, you'll find something they love as much as the classic, universal kid food.
CREDIT
column by CELESTE JO WALLS
Celeste Jo Walls is managing editor of Central Florida Health News. She may be reached by e-mail at celeste.walls@centralfloridamediagroup.com.
Posted February 26, 2016