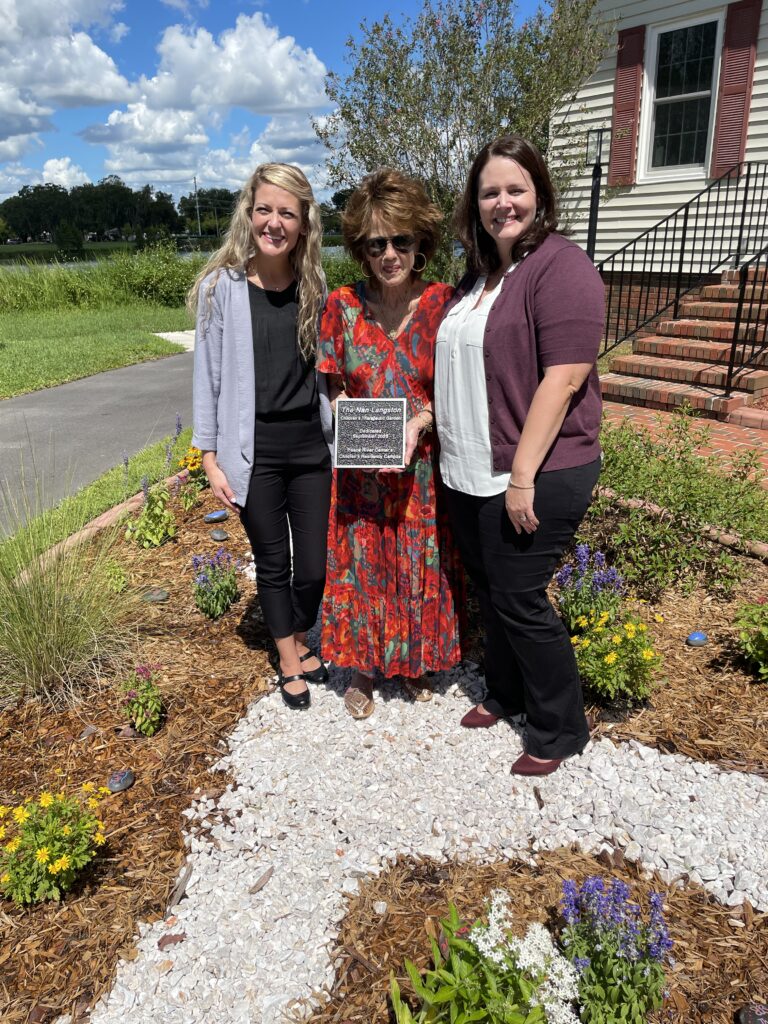 photo provided by JESSICA LAWSON
Recently Peace River Center recently honored Nan Langston, the previous Director of Children's Services, with a therapeutic garden at its renovated Children's Resiliency Campus at Williamsburg Square in Lakeland. Langston played an instrumental role in helping many PRC staff grow by mentoring and supervising them through the licensure process required to become a Licensed Mental Health Counselor.
The Children's Resiliency Campus is home to a variety of programs that find the level of care best suited to a child's or teen's unique needs. More than 500 children and families receive Peace River Center's wraparound behavioral health services every year.