08/23/2023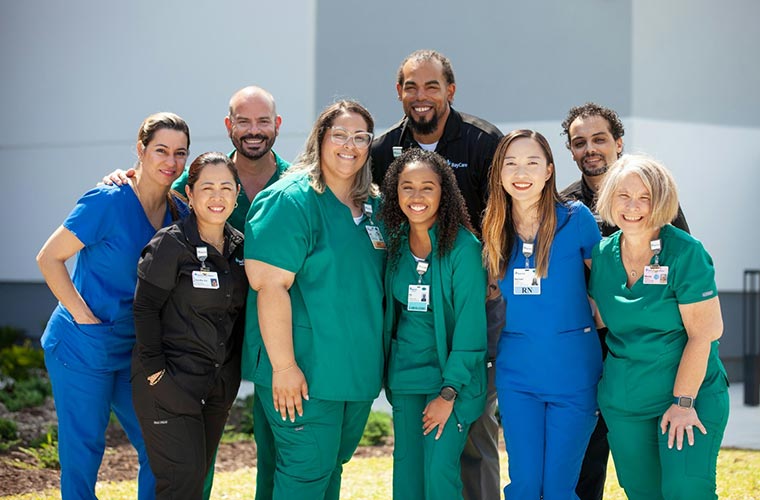 BayCare, the leading health care system in West Central Florida, has been ranked nationally among the 2023 PEOPLE® Companies That Care list for the third year since 2020. Great Place To Work® and PEOPLE® magazine highlighted BayCare's efforts to support the well-being of its team members, expand behavioral health services and partner to build healthier communities. Earning a spot means that BayCare has surpassed rigorous benchmarks, establishing itself as one of the best companies to work for in the country.  

The PEOPLE® Companies That Care list is based on over 1.3 million employee survey responses and data from companies representing the experience of more than 7.5 million employees. Of those surveys, 1.1 million came from employees at companies eligible for this year's list and these rankings are based on that feedback. BayCare ranked 75th on the list of 100 companies and was the top ranked health care system in Florida.

Companies also submit essays which are validated by employee survey data to give a complete picture of the way an organization cares for its employees, its community, and the planet. To be considered for the list, companies must be Great Place To Work Certified™ and have at least 10 U.S. employees.
"The 30,000 team members that comprise BayCare are our greatest asset, and this recognition is a reflection of each of them," said BayCare President and CEO Stephanie Conners. "I am fortunate to work with extraordinary individuals who work to deliver the compassionate care our community deserves every day." 

The Companies That Care list is highly competitive. Survey responses reflect a comprehensive picture of the workplace experience. Honorees were selected based on their ability to offer positive outcomes for employees regardless of job role, race, gender, sexual orientation, work status, or other demographic identifier. 

"This was the year when we saw if companies meant it when they promised to put employees first," says Michael C. Bush, CEO of Great Place To Work. "Caring for people isn't a by-product or afterthought for the very best companies — it's a core part of how they create value for their customers and communities."   

"Never before have we seen the way we all work shift so dramatically," says PEOPLE® editor-in-chief Wendy Naugle. "The companies on this list keep their employees and their communities front and center, while thinking about how we can work together better — and do better for our neighbors and our planet." 

Great Place to Work and FORTUNE magazine named BayCare one of the 100 Best Companies to Work For™ from 2018-2021, one of the Best Workplaces in Health Care & Biopharma™ 2019-2021, and one of the 2022 Best Workplaces in Healthcare. The Tampa Bay Times has recognized BayCare among Tampa Bay's Top Workplaces every year from 2015 through 2023.